JOHN KEATS IN REDBOURN
June 23, 2018 @ 14:30

-

17:00
As part of our Redbourn through the Centuries project, and in celebration of the 1800s, we will welcome Nicholas Roe, Professor of English Literature at the University of St Andrews, Chair of the Keats Foundation, and author of the 2012 biography John Keats: a new life, to speak on the poet's life and work.
This event will take place exactly 200 years and one day after Keats visited his friends the Stephens family here, while en route for Liverpool with his emigrating brother and sister-in-law.
To round off the day we propose to have a poetry reading session in the Museum garden. While not straying from the 1800s, we will broaden our scope to include other poets, and maybe consume 'a beaker full of the warm south … with beaded bubbles winking at the brim'.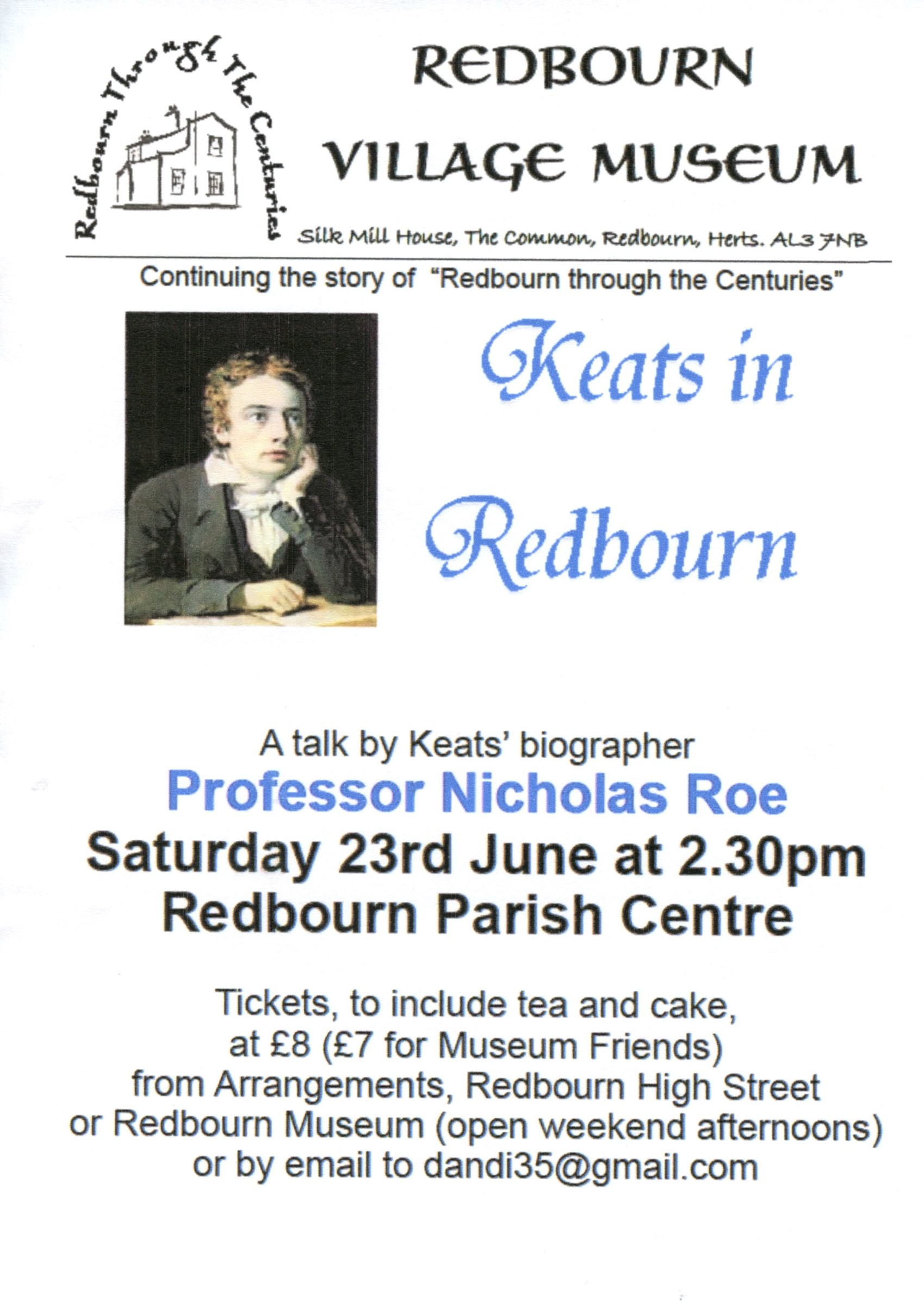 And for those of you with your own poetic muse, Redbourn Village Museum will be running a Poetry Writing Competition, with two categories, one for under-11s and one for everyone else. Try your hand at a Keatsian sonnet! Or equally, follow in Keats' footsteps with some nonsense verses to amuse! Again, look out for further details. But get writing now!