Happy Fathers Day at Zoe C Photography
Happy Fathers day to the new Daddy's / Papa's of 2016, the Daddy's waiting for their little one to arrive, the fathers who are no longer here and hold a strong connection in our hearts, the Dad's that have always been there for us through thick and thin, and the very special grandfathers this day is for you!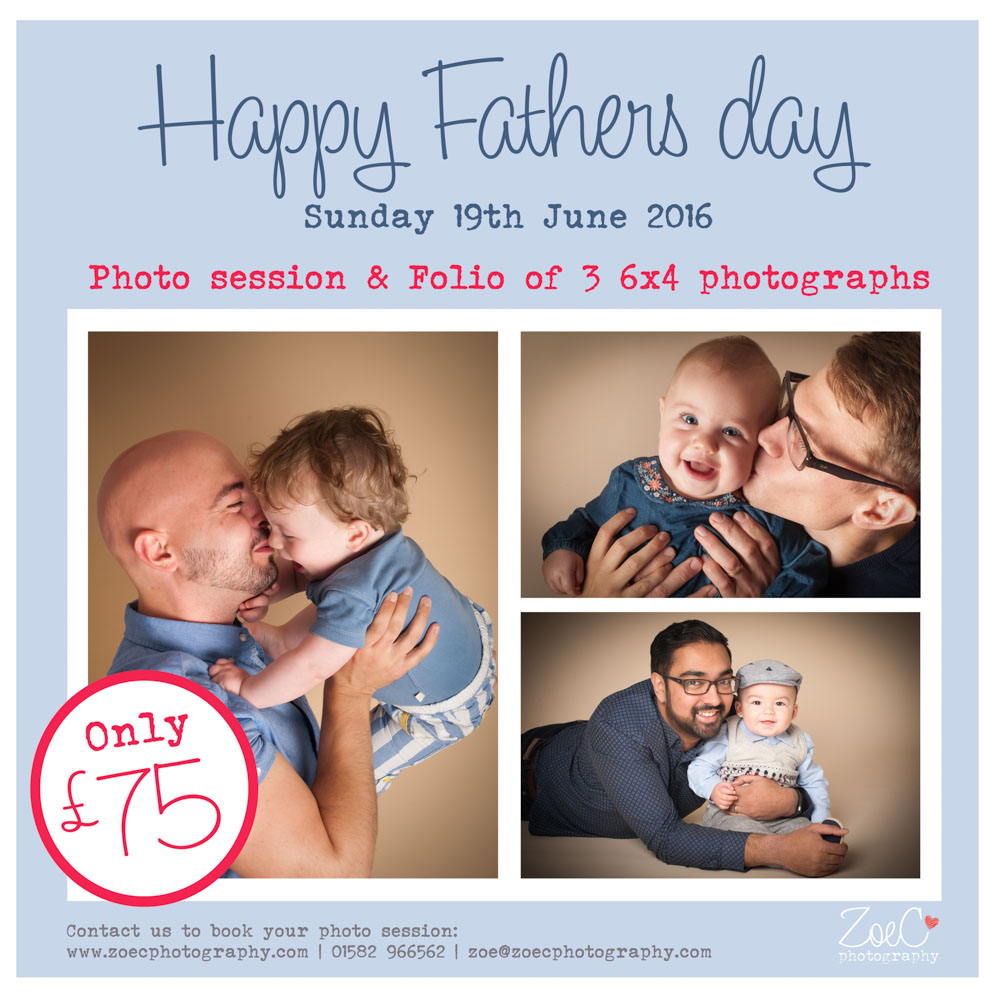 Our Fathers day offer this year is a 45-minute photo session and Folio with 3 6×4's. This product is really lovely, it can be personalised or you can have an extra small image on the front. Here is an example from Christmas on our pinterest products board so you can see this fabulous product. This session is the perfect opportunity to have some Daddy time no matter of your age.
We hope to see you in the run up to Fathers day to celebrate with you,
Professional Photography Studio St Albans
Best wishes,
Zoe & Ami