Crown Street The Cottages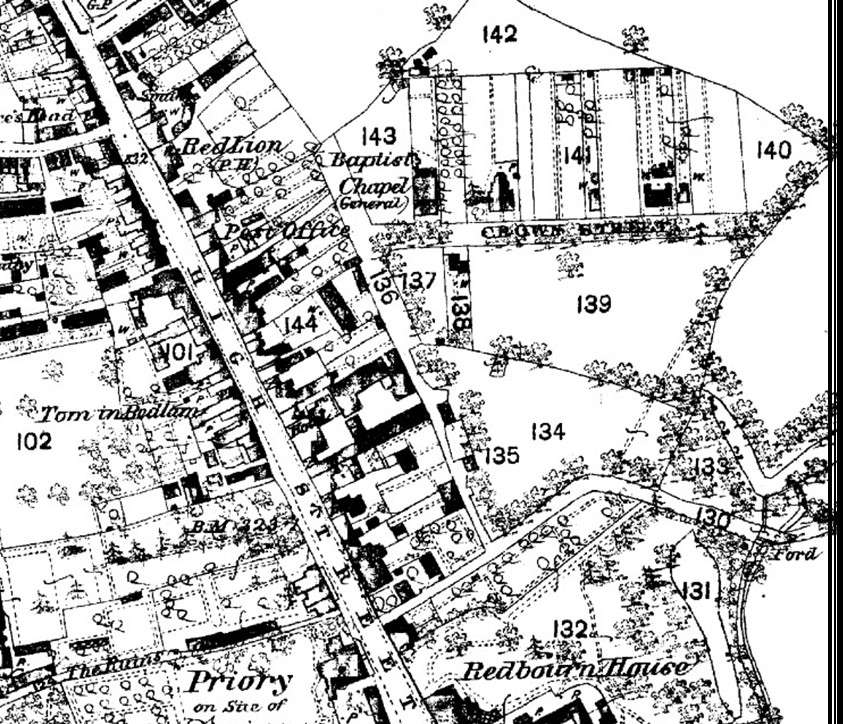 On the 1878 map the original course of Crown Street is shown.   It ran from the High Street, under the archway. A left turn served the backs of the High Street properties. A right turn ran down the backs of the High Street properties until it met Waterend Lane. A dog leg right and then left brought you into the continuation of the road that stopped just past Cumberland Cottage. In 1968, the owner of Cumberland Cottage (No. 33), Gordon Hosking, sold land which allowed the building of Cumberland Gardens, and hence the linking of Crown St to Ver Rd. He later used the drive to Cumberland Cottage as land to form Harding Close, where a trust erected the missionary house and flats in the mid '70s.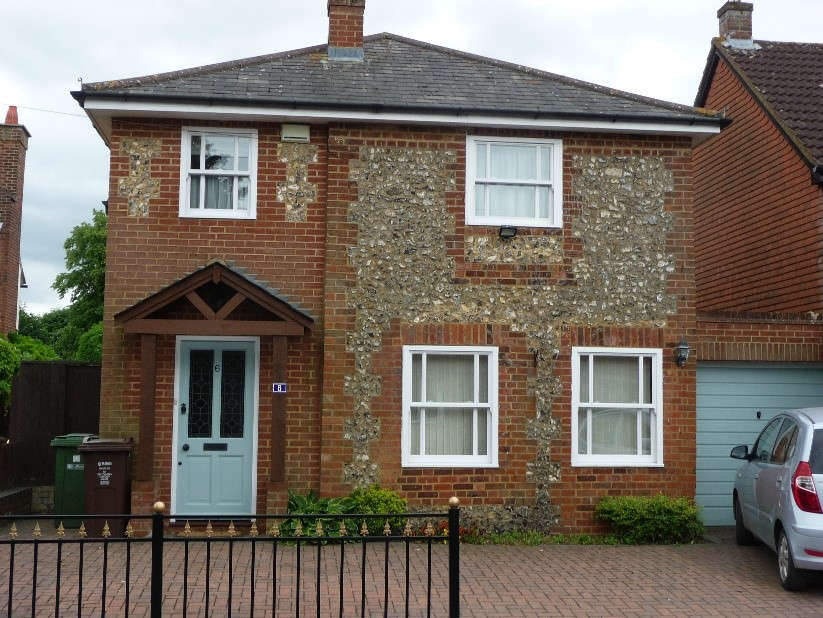 This part flint cottage (No.6) can be seen on the 1878 map. Now extended it lies opposite site of the Tabernacle.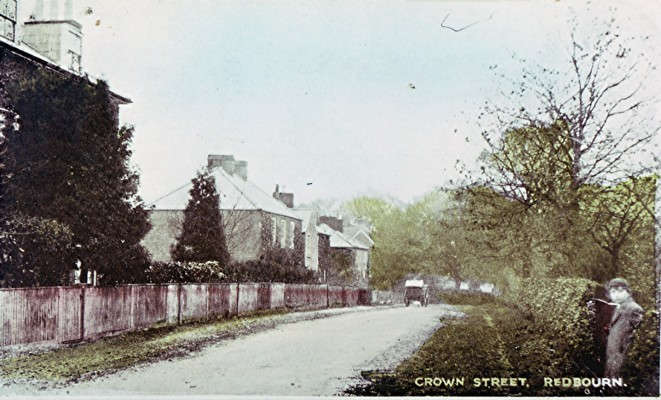 The large pair on semi-detached houses shown appear on the 1878 map and can just be seen to the extreme left of the old photo.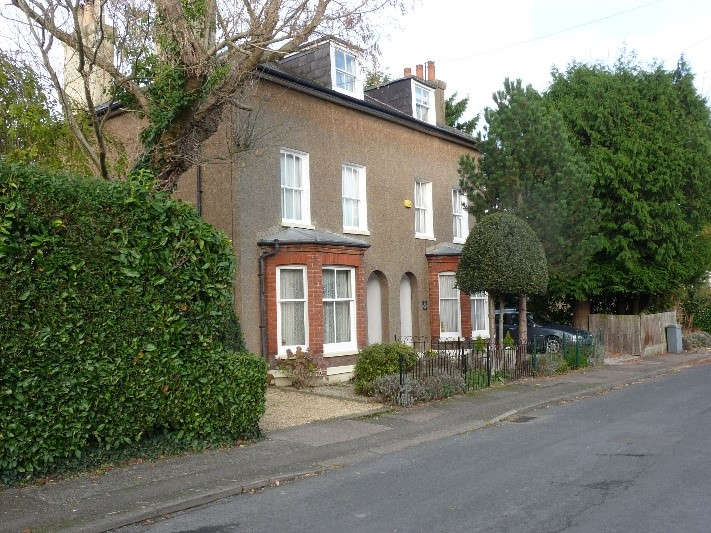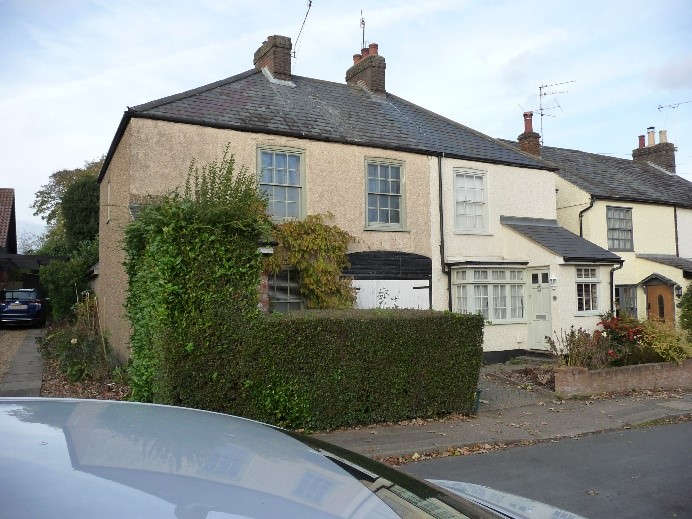 The cottages above are numbers 17 and 19. They were built after 1878 as they do not appear on that map. They can be seen further down the road in the old photo. This larger house on the left has an entranceway through to the back. It is likely that it was used as a horse and cart entry to the stable beyond. The house could have been linked to the nearby production of water cress or perhaps a coal yard for the railway.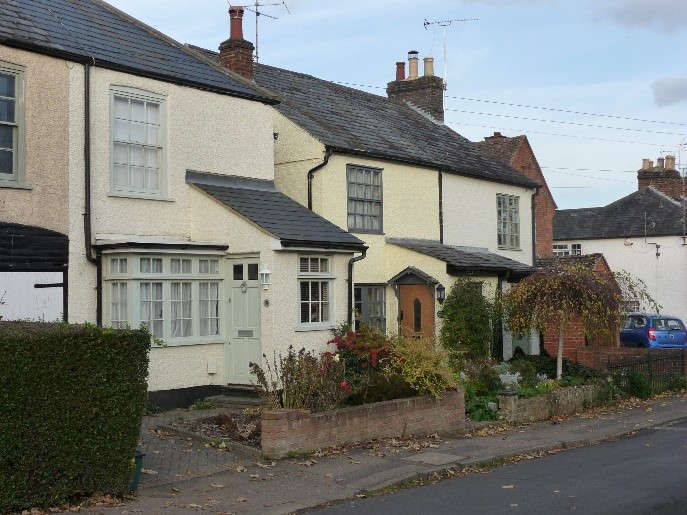 These other cottages, numbers 21 and 23, were also constructed in the late 19th century.
If anyone has any more information, please get in touch.