Bohemia Farm Bottom House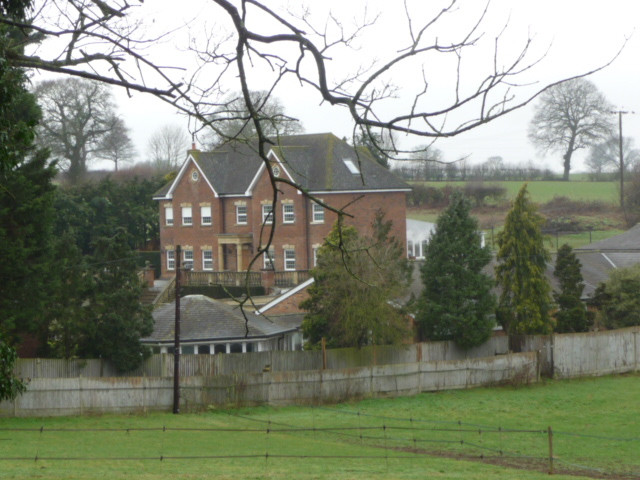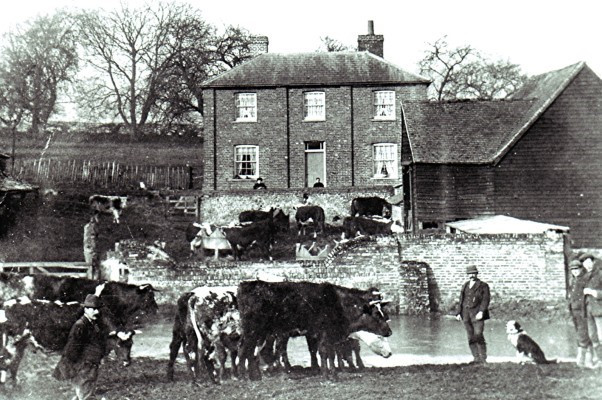 Early 1900's. The farm was known as Bottom Farm and the house went by that name too.
This farmhouse was originally constructed in the late 15th or early 16th century, as a hall house. On the east of the house is the 16th century cross wing. In the 17th and 18th centuries brick extensions were added to each end to form a single long range. The house has two storeys and attics. The eastern end has the 17th century chimney stack and a gabled 17th century dormer. At the rear of the house there is a single storied gabled projection incorporating a 17th century staircase. Internally the roof is composed of two large tie beams. These would originally had carved wooden braces and a central crown. There is an underground corridor leading from the main house to the main barn. In the 1851 Census it is listed as having between 61 and 88 acres.
There is one story that the name Bohemia originates from an English Queen who originally came from Bohemia who had connections in the area. This refers to Elizabeth, daughter of James I, but I have found no evidence of any connection. Indeed, the name emerges around the mid 18th century and is still used today.