Crouch Hall Lane Crouch Hall Farm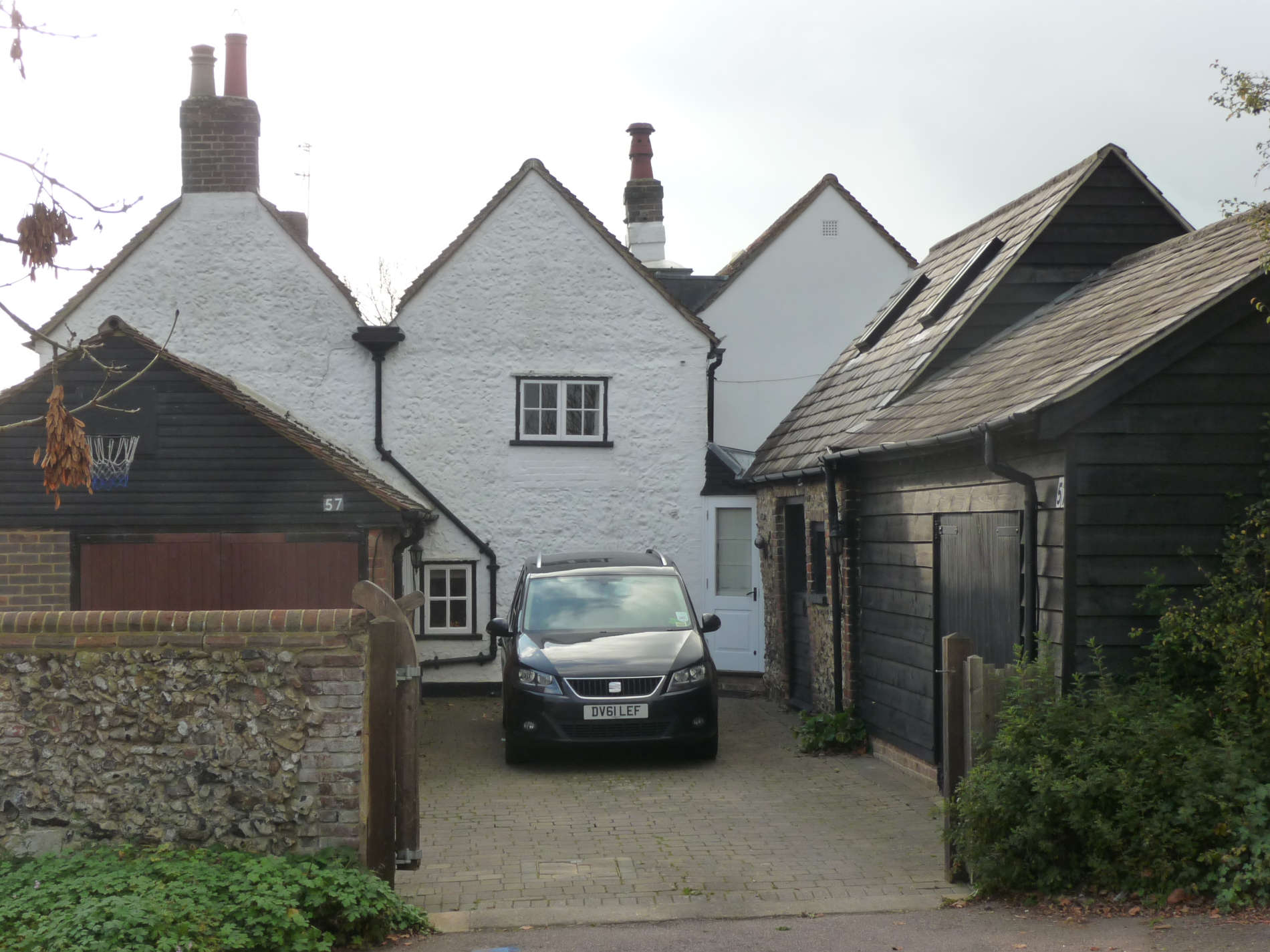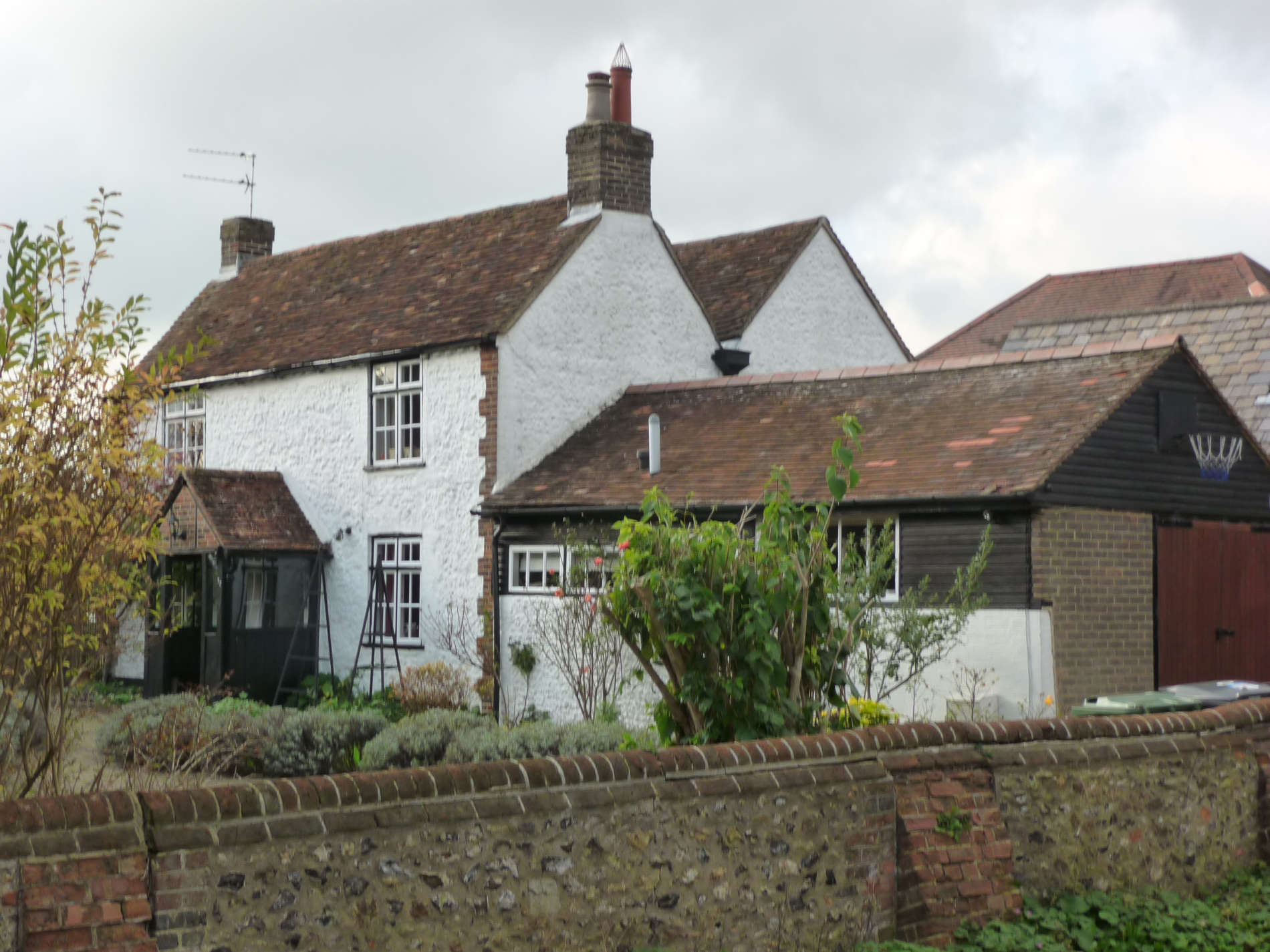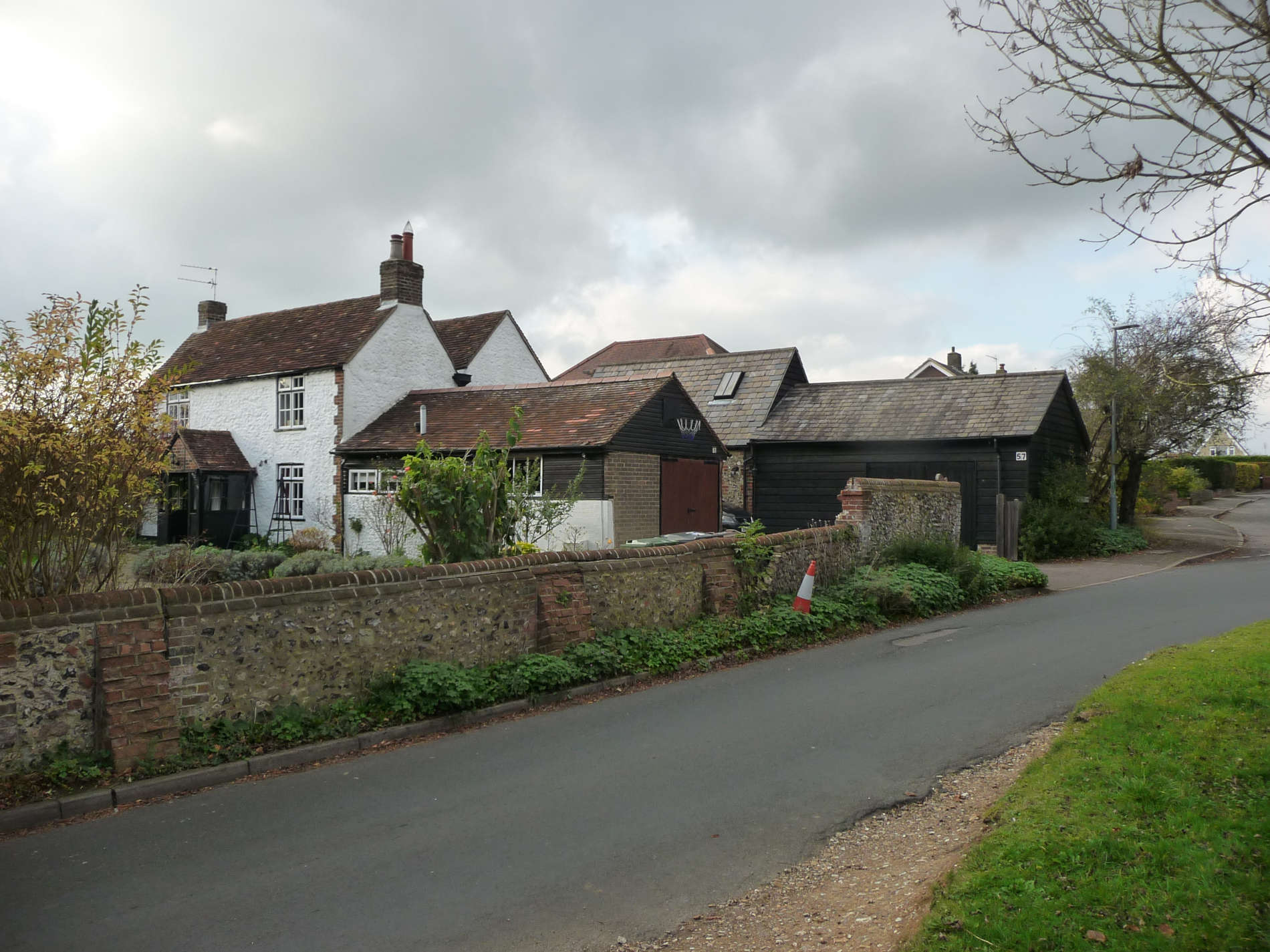 Crouch Hall is a timber framed, originally exposed flint and brick farmhouse, now painted. It was built in the 17th century and has twin gables. The roof is plain and there are two internal chimney stacks. The barn is also 17th century and an original wide door opening can be traced with brick dressings. To the right of the door is an old window with an oak frame with some diamond mullions.
 Early owners could include one Robert atte Crouche who appears in records in 1318. In 1519, there is reference to a medieval hall house. However, another reference in 1859 to a house on the spot describes it as 'newly erected'.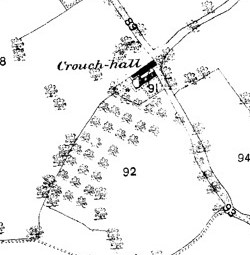 At the start of the 20th century, the farm house was surrounded by fields and lived in by the Hall family, William and Eliza and their children. Later a vet, George Selmes occupied the house while a pack of foxhounds was kennelled in the barn.