Dunstable Road Hillbury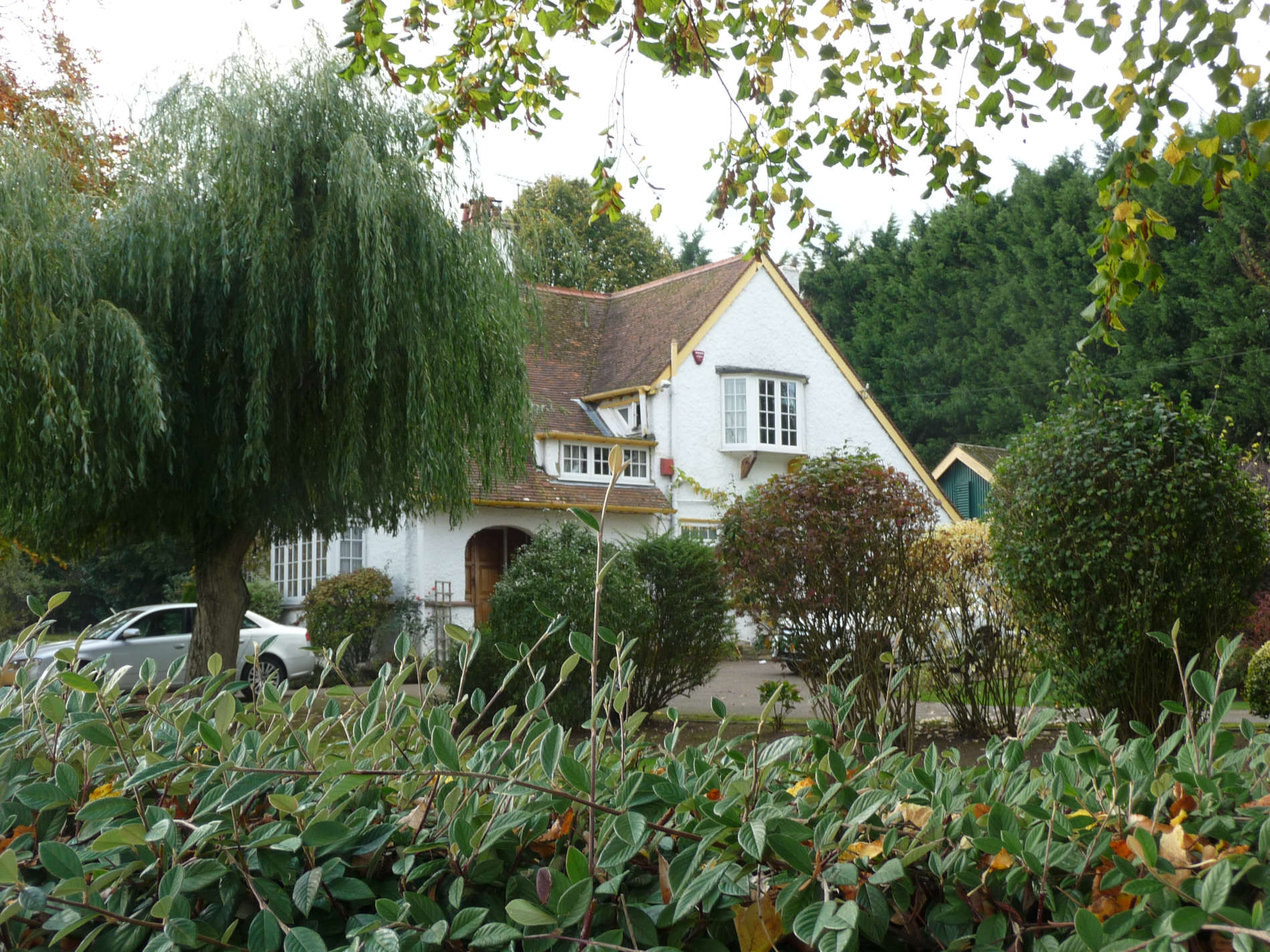 This house lies at the corner of Blackhorse Lane and the Dunstable Road. It was built for Thomas Piper at the start of the 20th century. Prior to this, an inn – the Black Horse (also for sometime known as The Fox )- stood at the corner, from probably around 1775-1788. The keeper was Joseph Giddings. He was succeeded by John Pedder (1789-90), Joseph Jordan (1827-8), William Sibley (1829) John Patmore (1843).
The buildings were sold in July 1854 and the sale documents detail a brick built house, with a cellar, bar, kitchen, tap room, parlour, three bedrooms and an attic. There were also a number of outbuildings, including stabling for six horses in a timber and thatched building with a loft, a coal house, shed, pig sties and a yard. It was sold by Alfred. W Saunders, who also owned Crouch Hall Farm.
The Black Horse continued to trade as an inn with William Sells (1851-1871) and his wife Eliza.
It was sold again by 1881 and Piper's house was built.