High St. No.54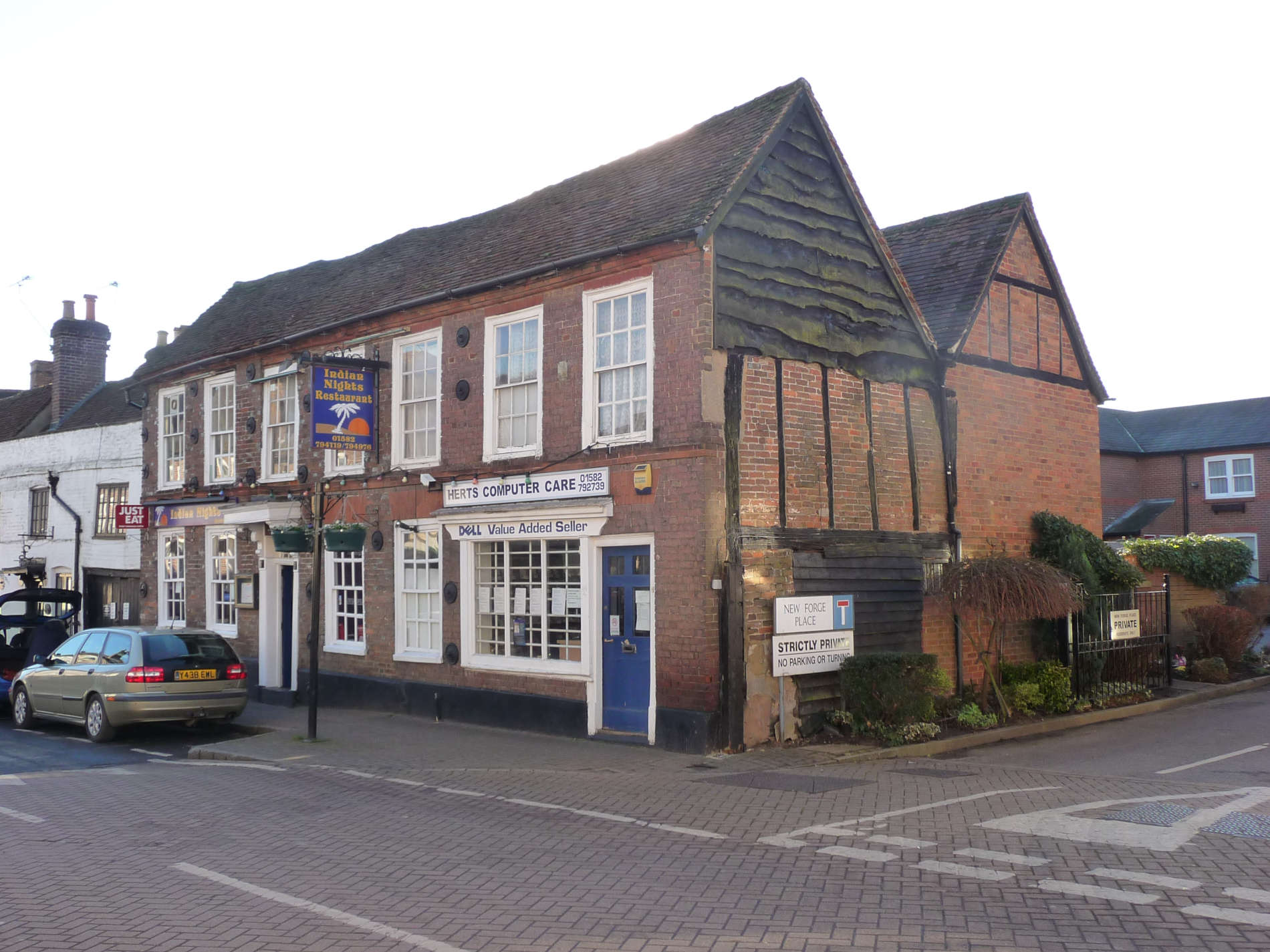 It was originally a timber framed house built in the 16th century but in the early 18th century a brick façade was added. The rear of the building shows another 18th century addition – a back range. It is two storeys high with seven windows all with sash windows. The ground floor windows have thick glazing bars and deep lintels and are of 18th century design. There are two doorways with square hoods with 19th century reeded frames. The roof has plain and machined tiles with moulded brick eaves cornices.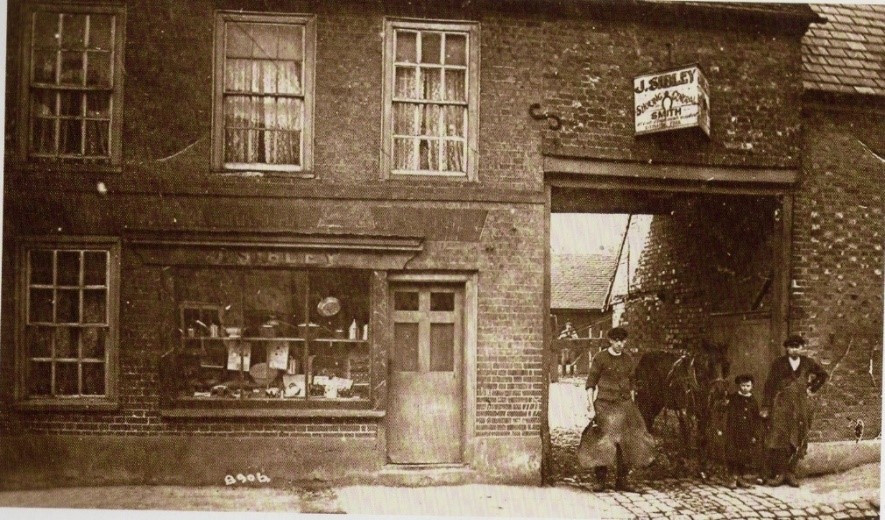 The building was bigger and appears in records in 1582 as an inn (later known as The White Hart), when Nicholas Finch, a yeoman, was the owner. It appears again in 1608 and 1659. By 1709 it was held by Thomas Potton but then, from 1721 it went into the hands of the Boyce family until 1741 when it was mortgaged in 1741 for £120, in 1752 for £200, in 1766 it was mortgaged again but then, in 1787 it was sold by William Boyce to John Walsh for £200. It is probable that during these years of the 18th century that not all the premises were being used as an inn as the victuallers billeting returns in 1756 note that it had just three beds and stabling for 10 horses. Later inn keepers recorded are Joseph Jenkins, John Nicholls, P.W.Allen and William Gilbert (though he was declared bankrupt in 1830!) Records for land tax assessment suggest that turnover at the inn was falling. John died in 1822 and his daughter Charlotte became the owner. In 1851 Charles Dixon Junior was named as innkeeper though he was only 16! By 1861 it had ceased to be an inn and by 1873 when it was sold by C.F.Walsh to Lady Glamis it was described as consisting of a freehold house, a baker's shop, garden and five stables. By 1904 it was sold again for £360 to William Smith who let it to the first of the Sibley family – Joe at £28 per year. The area behind the building then became the village blacksmith and wheelwright with three generations of the family until 1960.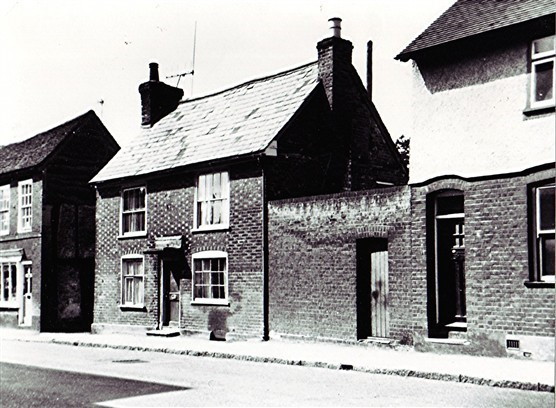 The rest of the building was let out by Mr Smith's widow (from 1914) and then by her daughter Mrs. Dyer till her death in 1973. In 1949 part of the building became an electrical and hardware shop run by the Dyer family later under the name of D. & C Electrical. This business closed in 1993 and since has been a golfing shop and now a computer business. After renovation in 1971the other part (left hand side) became a restaurant – The Chattery, then in 1974 The Old Forge and since 1993 Indian Nights.