High St. No. 77 The Bell and Shears/ Red Lion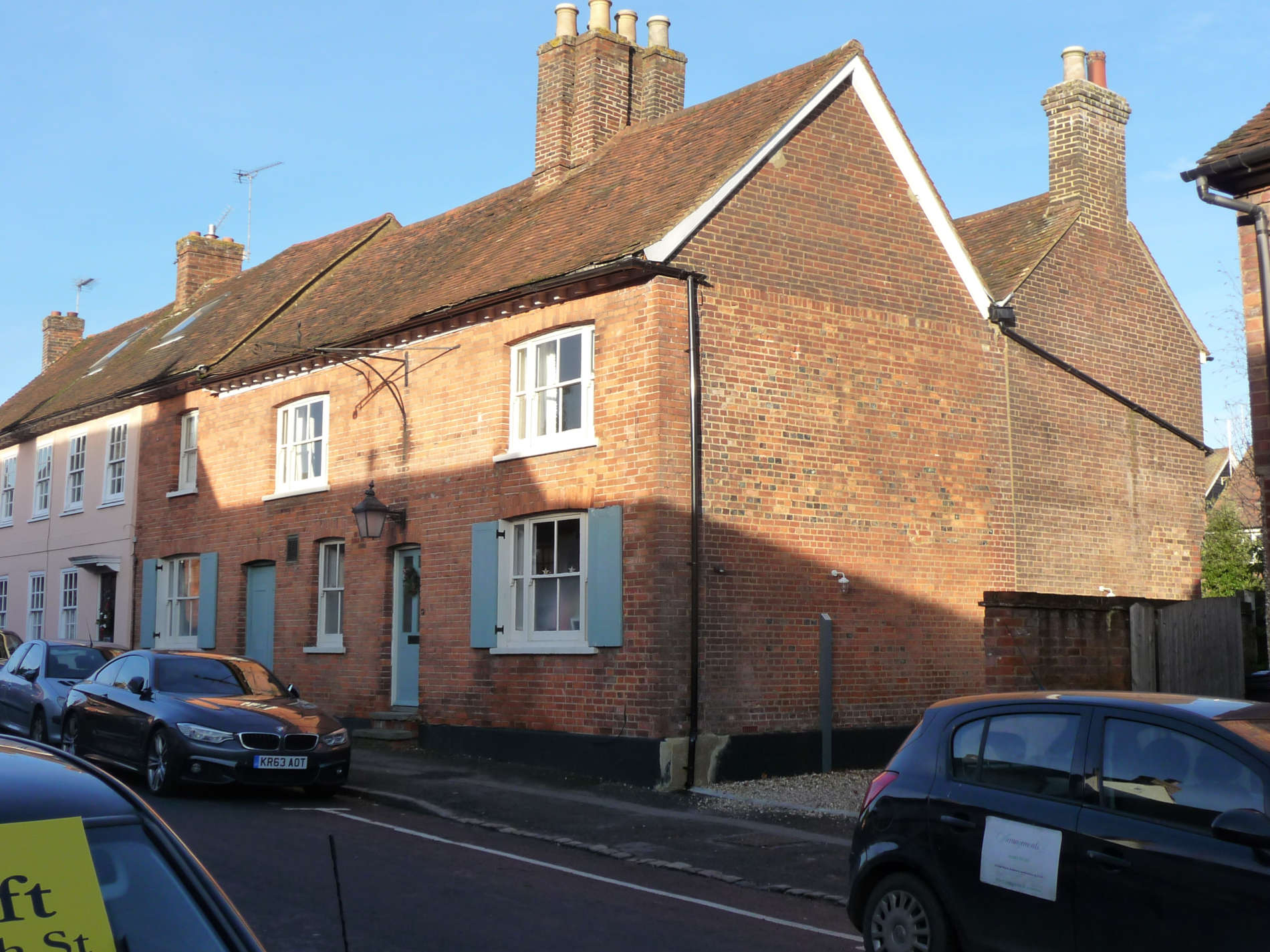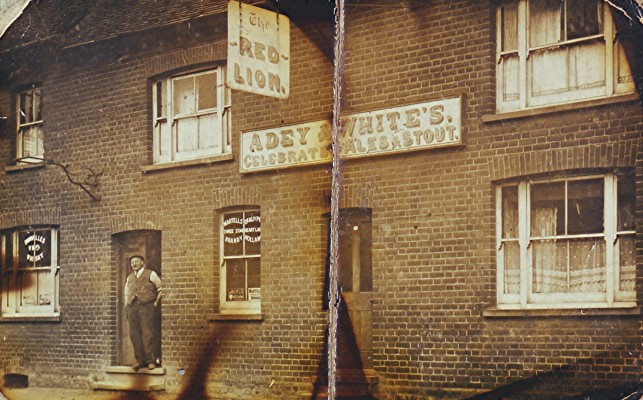 This photo was taken in the 1920's
This house was constructed in the 17th or perhaps even the 16th century and has a timber frame. In the late 19th century a red brick front was added. On the top of the plain tile first ridge is a mid 17th century red brick chimney. The second ridge has a side stack and is probably of a later date. The cornice at the front of the building below the roof is wooden and mullioned. The three upstairs windows are segmental-headed sash. The two doors are also segmental-headed.
There are many references to the inn, under the name of the Bell and Shears, it is mentioned in 1609 though by 1632, the name has altered slightly to 'Le Blew Bell' the name 'the Red Lion' also appears , but by around 1674 the two inns became one establishment under the name of the Red Lion . Perhaps the answer to these name changes is that there were indeed two inns (thus the two doors!).
Owners of the Red Lion in the 17th century include John Thrale, Bartholomew Bond and William Collingwood. When Richard and Anne Knight bought the property in 1706, they used part of it as house. In that century, William Toy, was an innkeeper. However, in the early years of the next century, Thomas and William Kinder, the St Albans brewers of Chequer Street St Albans acquired the inn. As early as 1674 a maltings was operating behind the Inn. This period saw the inn at the centre of the coach trade – London to Birmingham and Northampton. Innkeepers were William Smith (around 1822), Walter May (1851 also noted as a horse trainer and dealer). By the 1850's, with the competition of the railways, business began to decline. The Kinders Brewery sold out to Adey and White in 1866, with the inn in the hands of the Proctor family – till 1890. Various takeovers followed in the 20th century, until in 1965 it was owned by Whitbreads. After renovation, in 1977, it was renamed The Bell and Shears. It closed recently and is now a private house.