High St. Nos. 79, 81 & 83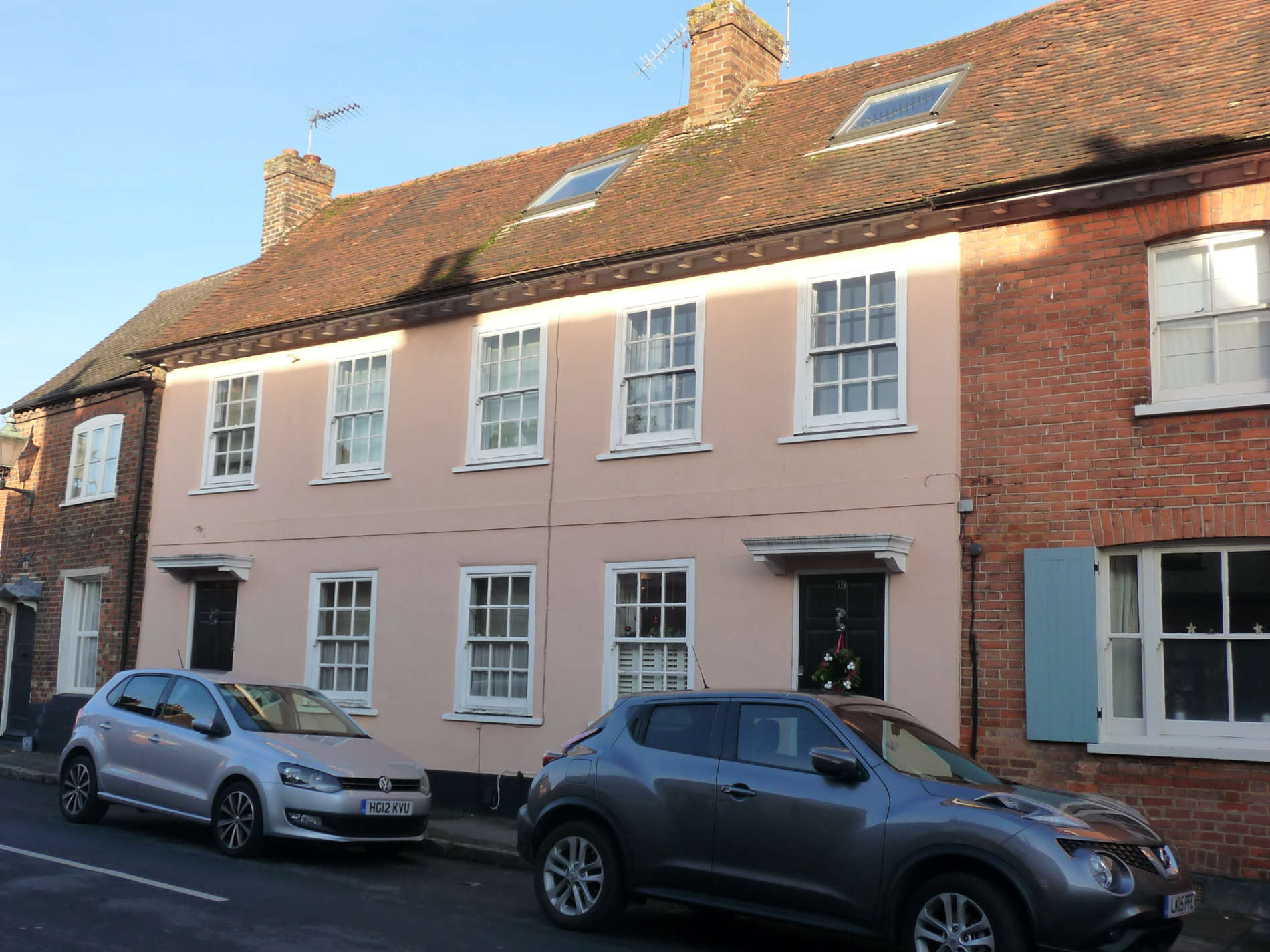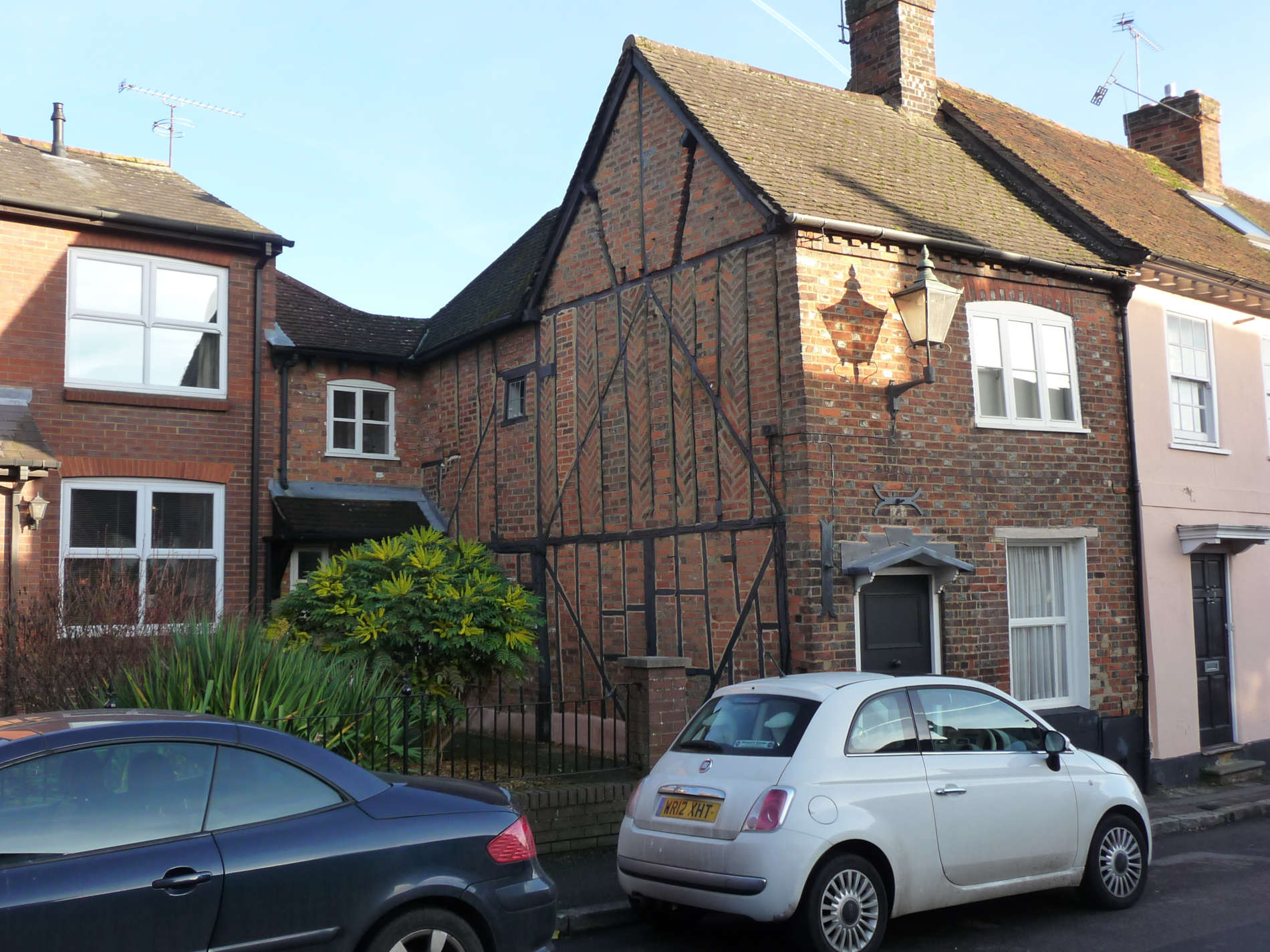 This house used to have a red brick chequered front – see earlier pictures, it was built in the mid-18th century. On the northern gable end and rear extension there are light timber frames exposed. The doors have bracket hoods and the windows are sash. There is a two storeyed rear extension which has 18th century iron casements.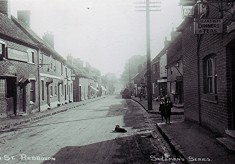 This photo was taken between 1910 and 1920 showing No.79 on the left.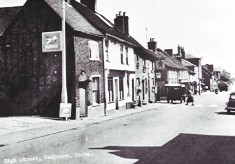 Nos. 79, 81 & 83 High Street in 1972