High St. The Red House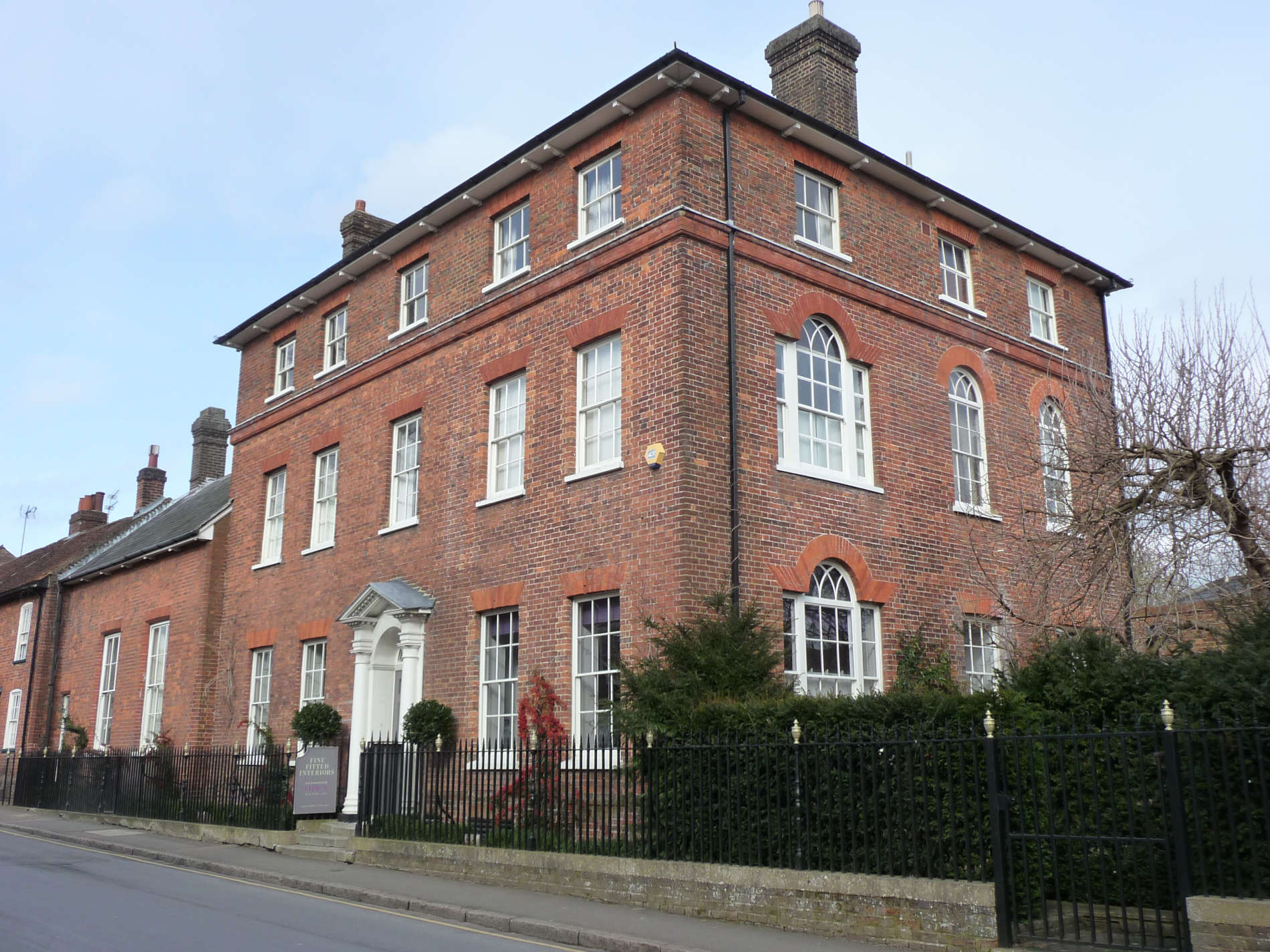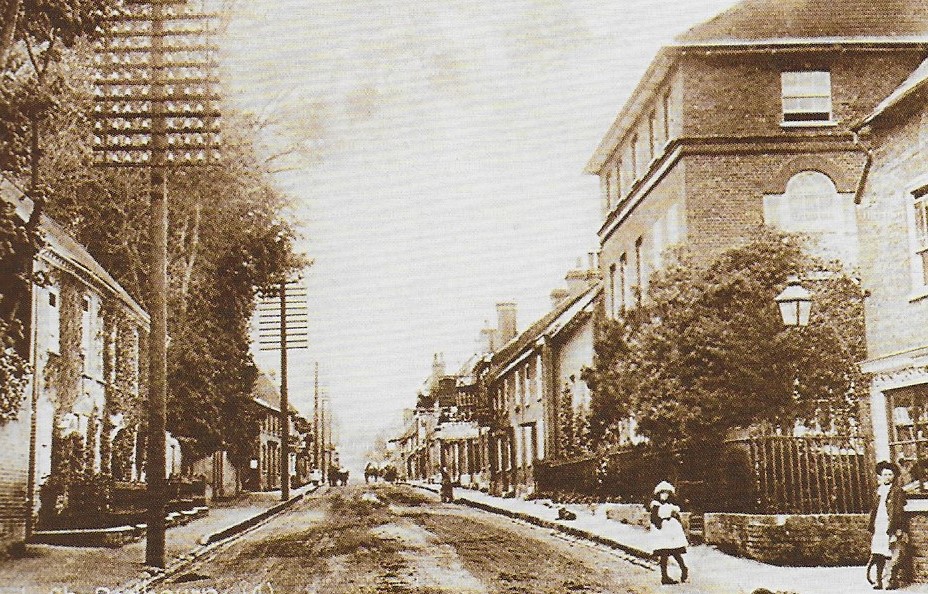 The boundary railings in front of the house were added in about 1800. They are unusual in their design as they consist of spiked posts with heavier post at intervals with central baluster profile and urn shaped finials. They also curve to flank the entrance area.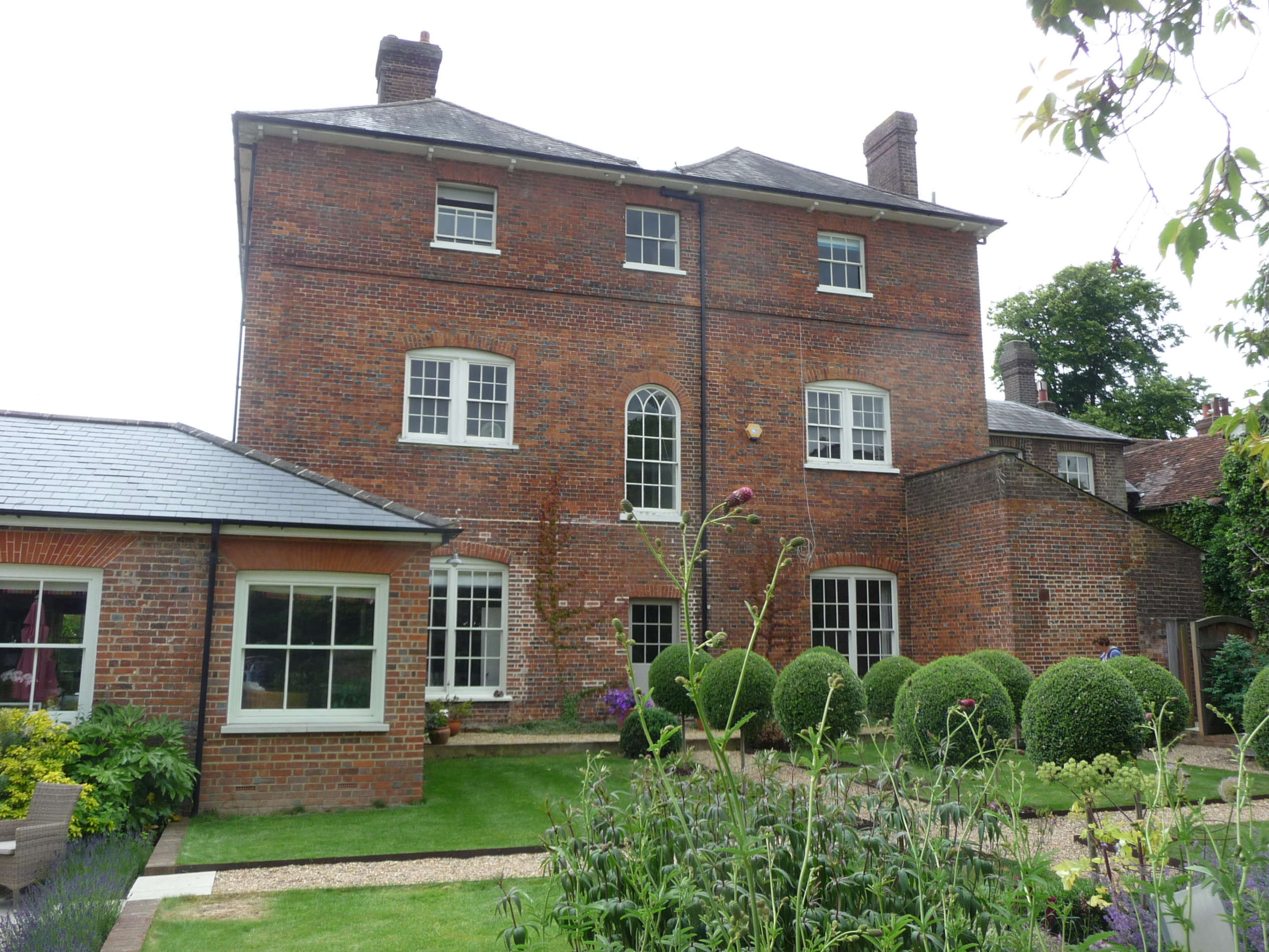 On the site of this house there was an inn – The Greyhound. Though the earliest record of it appears in 1700 when Jack Clark was the copyholder, the actual building could have been of more ancient origin. Thomas and Ralph Squire, Thomas Beech, Thomas Williams were all innkeepers in the 18th century, until in 1786, Rebecca Goulds bought the land and tenement of the inn and the Red house was erected on the site. Wells have been found on the site which could have served the inn.
The house is constructed of red brick and is three storeys with a cellar. The roof is of slate with wide bracketed eaves. There are five recessed sash windows on floors one and two and two each side of the central Adam-style wooden doorway. Around the door is an archway with three quarter columns and an open pediment with a decorated cornice. On the Waterend Lane side of the house there are sash Venetian windows, the round headed central sashes have Gothic top lights. A single story stable block with three windows and a wide carriage arch is built onto the right of the house.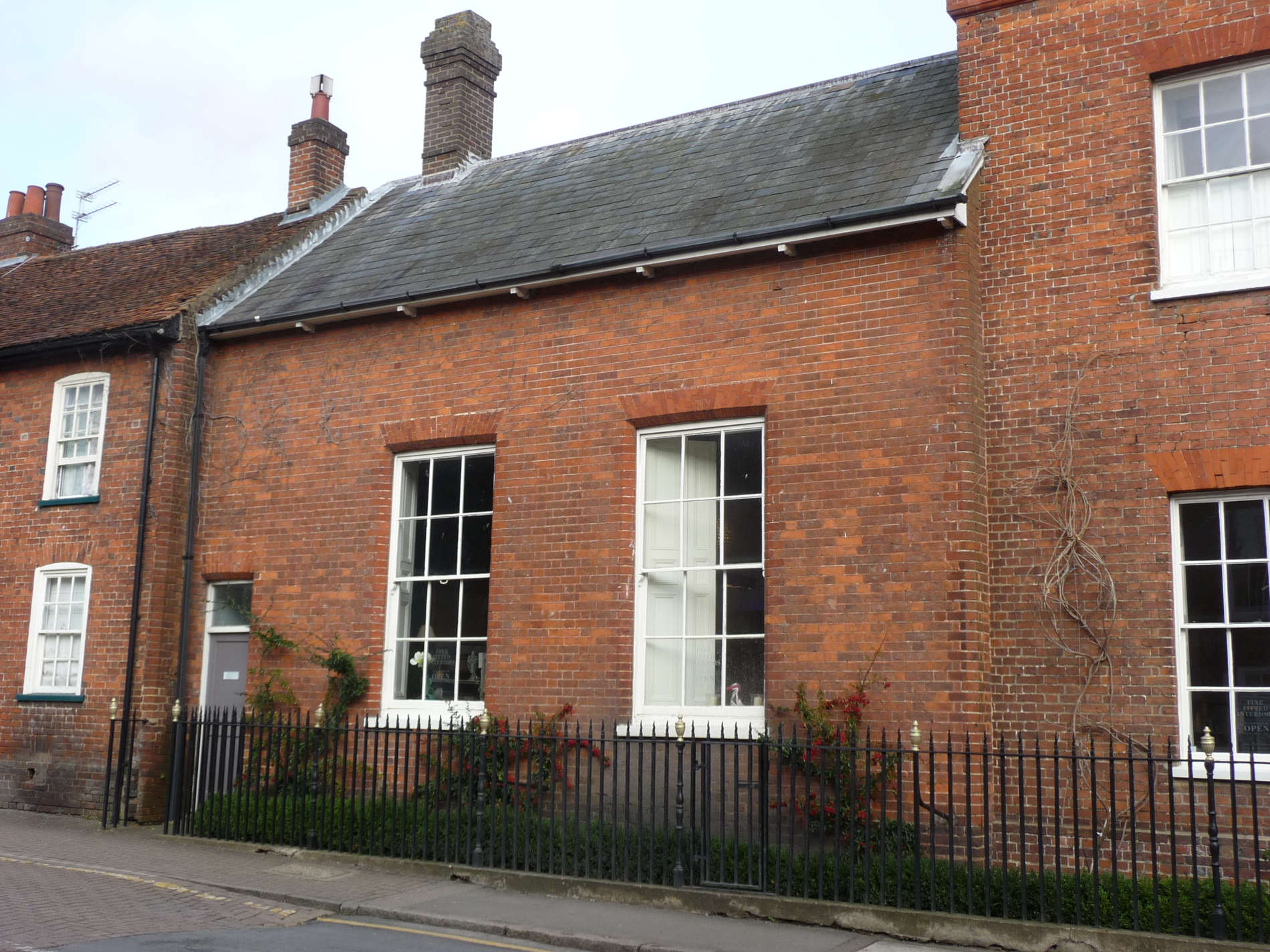 In 1865, Lady Charlotte Glamis moved into the house from Redbourn house. She had the north side extension built in the mid-19th century apparently to house her picture collection and a large mirror. It has a slate roof and wooden bracketed eaves. There are two large sash windows with brick surrounds and brick lintels. There is a narrow door on the far left of the building.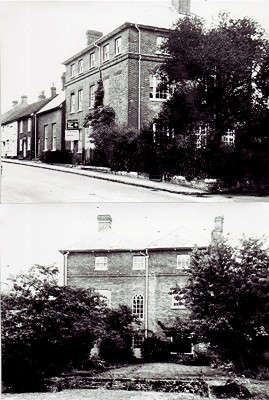 The Red House 1975