Wood End Farm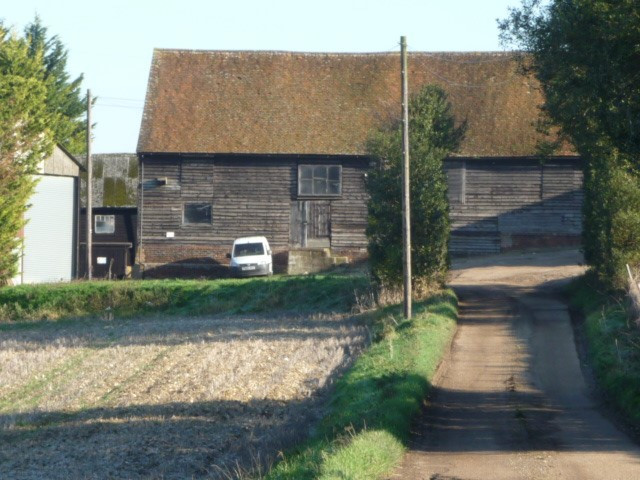 The farmhouse was built in the 16th or early 17th century and extended in red brick in the late 18th century. The roof is plain and tiled. The house consists of two blocks. The west one is the larger and is two storeys plus attics with dentilled eaves. The left of the façade is chequered brick, while the right hand one is plain brick. There is one sash window in the left side, with a brick lintel on both the ground and first floor. Some of the original walls of the old part of the building are very thin, probably made from straw and clay. There is a fireplace in the earliest living room with a canopy. The beam over it could have come from the ruins of the Redbournbury tithe barn. There is a flint cellar under part of the house. On the right hand side, there is a box dormer, perhaps used as a Quaker meeting hall. The east block also has two storeys, and had chequered brick over a timber frame. There is a large 16th or perhaps 17th century red brick chimney stack at the far gable end. At the back of the house there is a central lateral 17th century chimney stack with a tall cruciform stack. There is a large barn, 30 metres south-west of the farmhouse. It is late18th or early 19th century in date with a timber frame and weather boarded sides. It has four bays, a double purlin roof with trusses of two types, queen posts in one truss and a king post in the other. The roof is plain tile and there is a gabled cart entrance in the second bay from the north.
The only reference I have found for Quakers in the village is this one 'Conventicles were held at Redbourn in 1669; one for Quakers at the house of William Barber and Thomas Bigg, at which about forty people ordinarily attended, though sometimes as many as two or three hundred were present.'
However there is no record that this group did indeed meet at Wood End.
No. 1&2 Wood End Cottages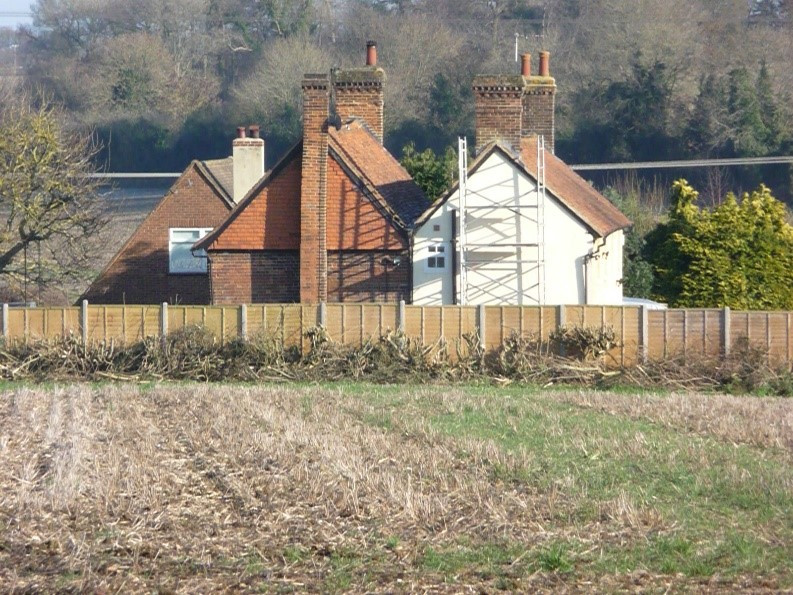 This pair of cottages were built in the late 16th or early 17th century, but were both extended at the ear in the mid 19th century. The roof is plain tile. The front of the cottages is plain red brick, of the 17th and 20th century. There are 17th century chimney stacks at each end. The windows are a combination of casements and recessed sash.
Wood End Farm was a popular stop on the yearly 'Beating the Bounds' outing